How Did This Cute Little Dog Come to Us?
Our first contact with this rare breed was through a TV documentary. And it was a love at first sight. Tiny, cute puppies of a Danish-Swedish Farmdog (which we have never before heard about) together with their mummy, bewitched us by their kind-hearted eyes and their infectious positive energy. There and then, our search mission began. We did not let the lack of information deter us; we were not going to give up. Finally, we reached out to the Ministry of Agriculture, and they provided the contact to the coordinator of the rare breed club (Klub chovatelů málopočetných plemen). We learned, that in the Czech Republic, there is only one kennel for the Danish-Swedish Farmdog – the kennel Z Ranče Montara. The kennel owner kindly invited us for a visit to meet in person and make sure that the breed fulfills our hopes and expectations. With the weekend ahead, full of hope, we began our journey to Čistá u Horek. The meeting fulfilled our hopes and more. The two adult dogs – Fífa and Tomík, together with a 3-month-old puppy Kačenka, were simply wonderful. The owner, Dáda, gave us the opportunity to get to know the dogs up close by letting us take Fífa and Tomík for a walk. The time spent with the dogs proved that they are really as friendly, cuddly and wonderful as we hoped. At the end of the visit, we enrolled in the waitlist for a puppy. Our love at first sight became a life-long love.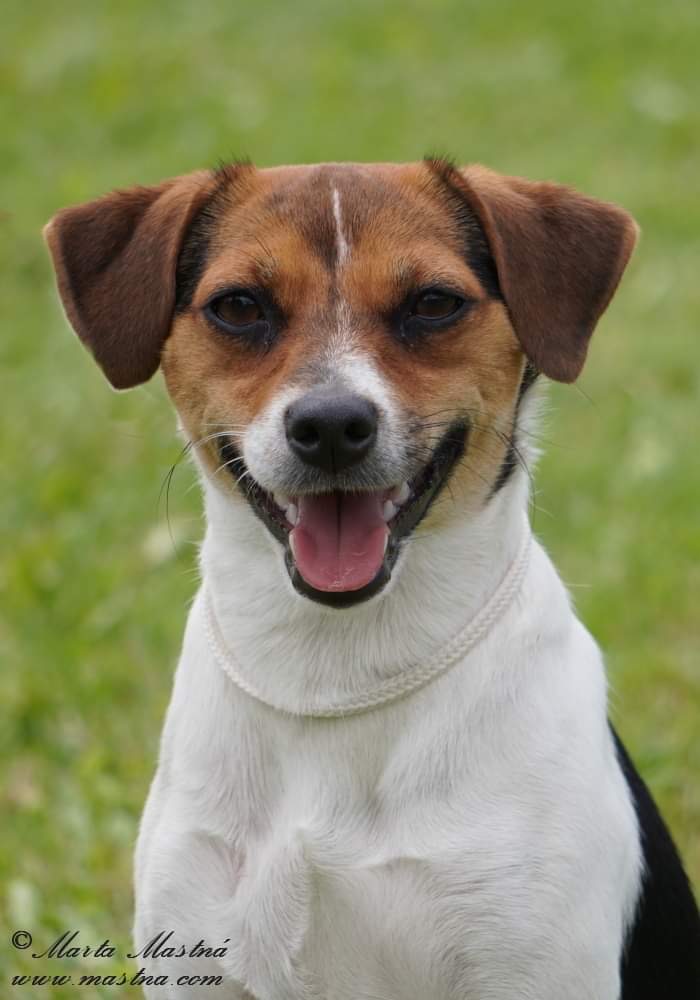 Colly Star Z Ranče Montara, our first, very much desired, female Danish-Swedish Farmdog. We waited for her very long and she exceeded all our expectations and hopes.
Dobgun´s Unique Una, another very much anticipated female Danish-Swedish Farmdog. She flew in in July 2022 from Sweden, kennel Dobgun's. She was a tiny puppy. She got to know Colly and they became partners in both mischief and fun.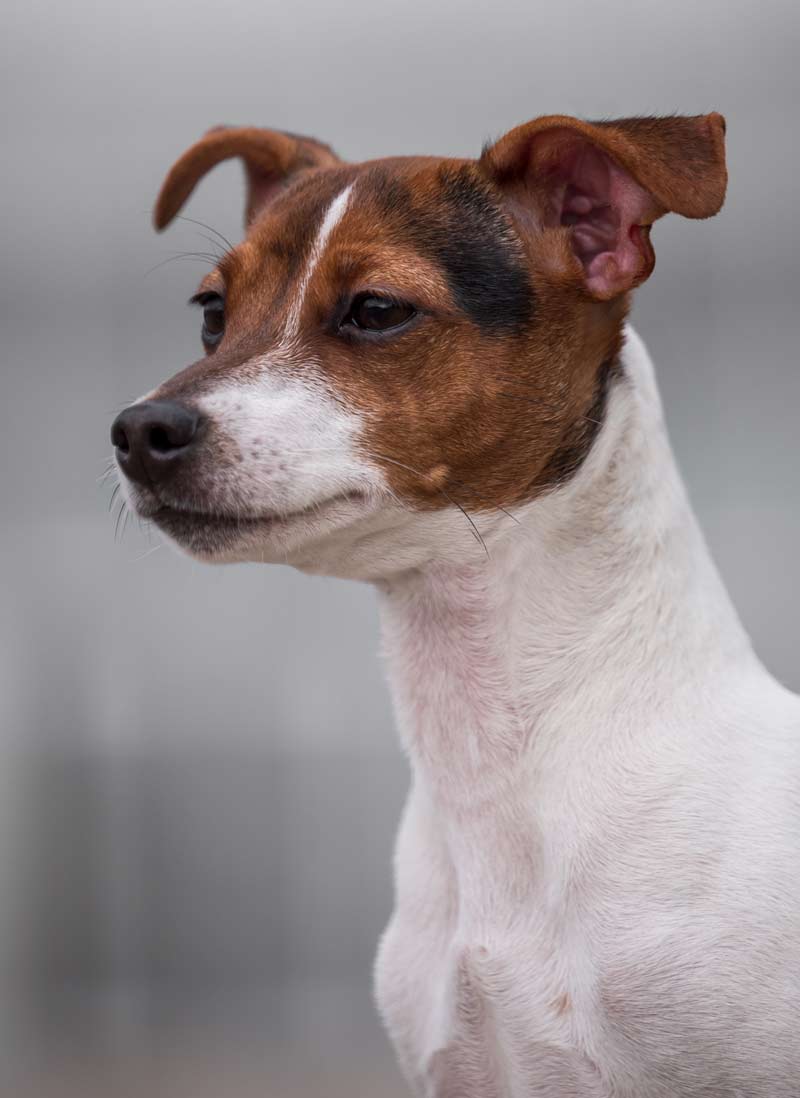 Our journey to become owners of a Danish-Swedish Farmdog was not an easy one though. It took loads of patience to fulfill our dream. One year after our first visit to the kennel, Fífa gave birth to puppies. There was only one baby girl among the puppies, and she was already promised to someone else. We really wished for a female, so we had to wait for another year. Finally, on 26th of January 2020, our big day came. Kačenka started to labour. Dáda kept us informed throughout the whole labour, so it felt as if we have been there. It was a nerve wrecking time. First puppy was a boy, after half an hour another boy was born. After yet another hour, our hopes came true. A beautiful baby girl was born – Colly Star z Ranče Montara. She weighed 187g. She was to become our "Hvězda z Montary" (Star from Montara) and the founder of our breeding efforts. After Colly was born, we counted days until we may take her home with us. The wait was made more bearable by several visits of Colly at Čistá u Horek.
Colly have changed our lives. Since she was a little puppy, she knew how to behave properly, she was house-trained in no time, she was beautiful, smart and easy to train. She excelled at dog training classes we attended together. Her prowess at dog training was confirmed at the exam ZZO (Základní Zkouška Ovladatelnosti = basic dog handling exam), which she passed with ease. We participated in many different dog shows – local shows, club shows, national and international shows. Colly sparked interest wherever she went – interest of both ordinary people not involved in the world of dog breeding and the breeders and judges at shows. Hardly anyone has heard about the Danish-Swedish Farmdogs before. We gained our first huge victories – Czech Club Junior Champion, Champion of Czech Republic, Champion of Slovakia, National Winner, countless BOBs and CACIBs. In 2021, Colly gained a sensational 2nd place at the competition Dog of the Year – a historical success for her breed.
Our love for the Danish-Swedish Farmdogs together with our success at the dog shows, confirmed our decision to found our own kennel and devote us to this breed even deeper. We are supported by breeders from Sweden and Germany. Our goal is for the Danish-Swedish Farmdogs to become part of the Czech dog-loving community. Danish-Swedish Farmdog is a gentle dog who will fully adapt to its household's and family's routine. The Farmdog loves kids and babies. A huge advantage of this breed is that its coat does not smell.
We personally would like to thank Colly's breeder – Dagmar Žáková – for huge support and help. She is very patient and devoted – not only to us but to all Colly's cousins and their owners as well.
This is a story of one TV documentary, which brought both animal and human friendships into our lives….